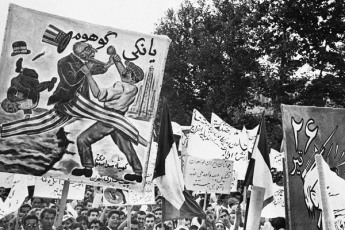 In this episode and the next, we're going to look at two instances in the early Cold War of American-sponsored and -instigated overthrows of democratically elected governments, and their replacement by unpopular, USA-backed dictatorships. Of course, I'm talking about Iran and Guatemala in the early-1950s. This episode will set the context and cover Iran. Next time we'll cover Guatemala and consequences of these sorts of operations.
Join Prof CJ as he discusses:
A quick sketch of the Dulles Brothers (John Foster & Allen) who played such key roles in these sorts of operations in the 1950s
A look at the historical context (ie, early Cold War)
A sketch of Iranian PM Mohammed Mossadegh, and why the Dulles Bros (and the corporate interests they served) wanted him overthrown
How the CIA overthrew Mossadegh and replaced him with Shah Reza Pahlavi
The aftermath of this operation and its legacy, which is still being felt today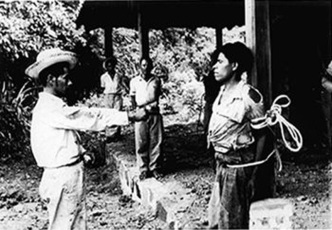 Encouraged by their success against Iran's democratic government (
covered in last episode
), the Dulles Brothers' next move was against the small central American country of Guatemala, where a left-of-center government appeared to be threatening the interests of the United Fruit Company.
Join Prof CJ as he discusses:
The immediate backstory on Guatemala, including the dominance of American corporations over the country, its democratic revolution in 1944 and the election of Jacobo Arbenz Guzman to the presidency in 1951
The Arbenz government's Decree 900, aimed at redistributing unused land to poor peasants
The CIA's Operation PB Success, a largely psychological campaign that succeeded in overthrowing Arbenz in June 1954
How the CIA itself, after ousting Arbenz, failed to find any real evidence that Arbenz was in league with the Soviets
The brutal aftermath of this coup, which caused suffering and oppression in Guatemala for decades and killed over 200,000 people
A brief thought experiment of how Americans might respond if they were put in an analogous situation
Some discussion of the concept known as "blowback"