http://profcj.org/listener-emails-5/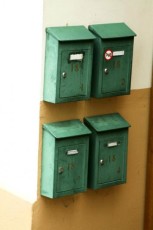 Finally back (and recovered!) from the trip to Ireland, so the DHP returns with a listener emails episode.
Join CJ as he discusses:
A few words about his recent trip to Ireland
Thoughts on Islam
SJW's vs. the Alt. Right
Parallels between the present-day US and Weimar Republic Germany
The tendency of elites to want to deprive the lower orders of comfort and luxury items, even in cases where doing so will bring them (the elites) no real material gain
Potential windows of opportunity for anti-interventionists to have changed Team America's foreign policy path in the early- and mid-twentieth century
The Austrian school of economics & money
Thanks to listeners Skip, Dicon, Jeff, Brett, and Justin for the questions!
The Dangerous History Podcast is covered by a BipCot NoGov license; learn more at
BipCot.org
Internal Links
External Links
CJ's Picks (buy anything from Amazon via these affiliate links to help support the show at no additional cost to you